Dental Care for the
Entire Family
Dr. Yauck has been serving the Wasaga Beach community for over 20 years.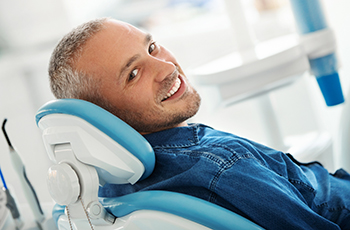 WOULD YOU LIKE TO BOOK AN APPOINTMENT?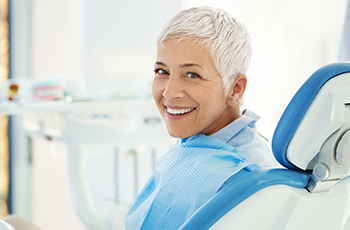 ARE YOU LOOKING FOR A NEW DENTIST IN WASAGA BEACH?
Are you looking for a new dentist? Please call our office at 705-422-0100
Caring And Knowledgeable Dentist
We care about our patients and are pleased to offer the following dental services

PREVENTIVE HYGIENE CARE
A cooperative effort between you, Dr. Yauck, and our dental hygienists.

RESTORATIVE DENTISTRY
Services provided include fillings, bonding, cosmetic restorations.

PROSTHODONITIC DENTISTRY
Services provided include crowns ("caps"), bridges, partial dentures.

ORAL SURGERY
Services provided include extractions to remove diseased or damaged teeth.

ENDODONTIC TREATMENT
Services include root canal treatment and pain management.

WHITENING
Customized treatment trays to be worn for at-home treatment.
Your Trusted Neighbourhood Dentist
Dr. Stephen Yauck Dentistry is a practice that has been built around families in the Wasaga Beach area.
Our team provides a range of dental services including preventive hygiene care (cleanings, examinations), restorative dentistry, prosthodontics treatment (crowns, bridges, partial dentures), oral surgery(tooth removal). We emphasize preventive care mainly by providing regular maintenance hygiene care with regular examinations.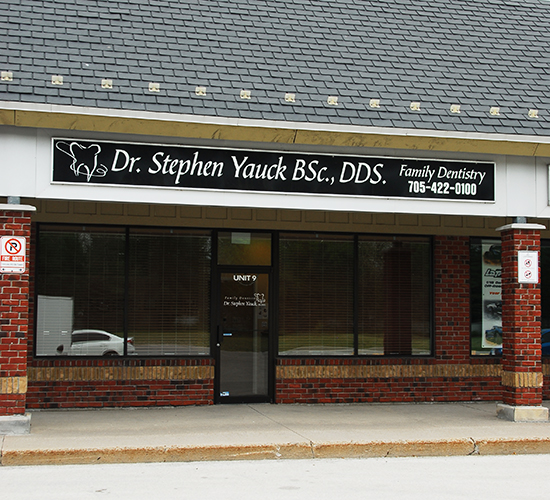 It is our mission to improve the quality of life and health of our patients. We will do this by delivering the latest individualized dental care and education. We treat patients as we would like to be treated in a gentle and caring environment.
Trust us with your dental care. Book an appointment.